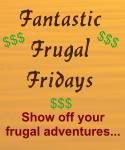 Today the boys and I had a fun frugal Friday, we made flubber (with out Borax). My boys are not in to the mucky muddy things that most boys like, but they did admit to enjoying this flubber making.
First is Noah my 8 year old, next is Joel the 11 year old. I thought for sure this activity would not be enjoyed by Joel but he did enjoy it.
For dinner we will have homemade pizza and our family night movie, which is Marmaduke.
UPDATE on the circulating pump, the repair man was here for nearly two hours, not sure what the bill will be yet. We opted for a new pump and a bit of maintenance work be done. Here is a look at the new, quieter pump. She's sure tiny.
One more thing, I am part of the Purex Insider team and I received my first product to try today. I am so excited to try the Purex Complete Crystals Softener. I was sent a sample and a freebie coupon for a full size product. I cant wait to try it, I love fresh smelling laundry. I may be given a few e-coupons to share with my readers, please leave a comment to let me know if your interested.
Have a great weekend everyone.